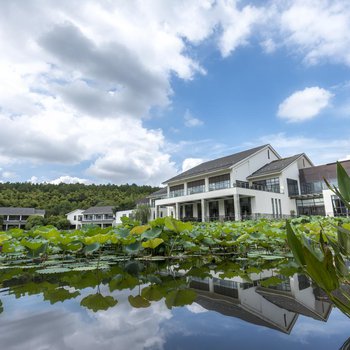 Suzhou Huanxiu Hot Spring Resort Hotel (Suzhou Huanxiu Xiaozhu Yangsheng Dujia Village) is located at the foot of Qizi Mountain.
Each room is equipped with herbal pillows, massage slippers and an aromatherapy stove.
Guests can enjoy seasonal dishes at the on-site restaurant.
The meeting room is equipped with advanced projectors, multimedia audio-visual equipment and broadband Internet access.
Equestrian enthusiasts can test their skills in the equestrian field. The outdoor hot spring pool is another highlight of this Suzhou hotel.